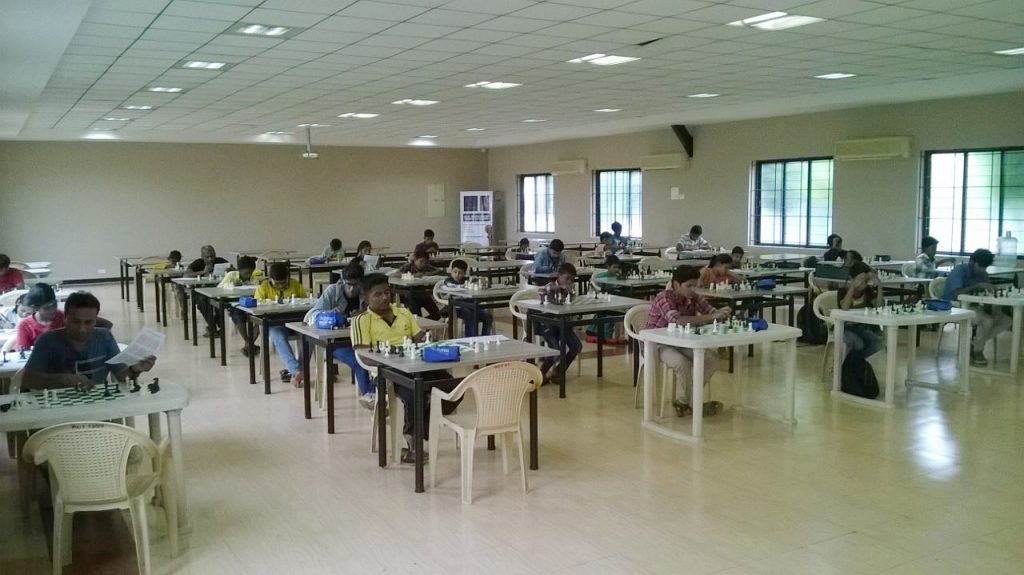 Chess Problem Solving Contest
A State Level Chess Problem Solving Contest, organized by Dr. N. Mahalingam Chess Academy, was held at KCT on December 3, 2017. This is a contest where contestants crack and complete a specific series of moves based on a composed set of chess pieces arranged in the board. Unlike the traditional game, these are quick games that refreshes the mind and helps students think tactically. There were totally 32 participants for the event.
The first round was led by Devaraja who scored 96 out of 100. Tough problems of international standards were a part of the second round. The players were given two hours of time to solve 18 problems. Barathi Raja from Tirupur lead the second round scoring 55 out of 100. Consolidating the points from the two rounds, Devaraja emerged as the winner of the tournament.